Rosy's Jazz Hall features an old New Orleans ambiance with hardwood floors, brick walls, and an outdoor patio.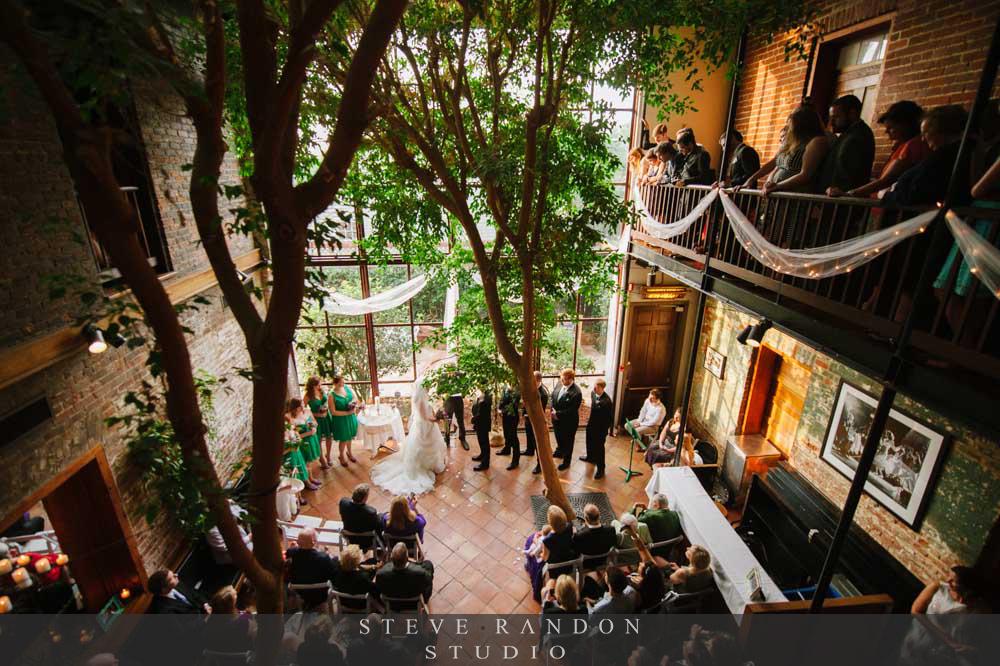 An indoor French Quarter style balcony overlooks our two-story atrium, where beautiful ceremonies are held under the canopy of two ficus trees.
Our events are fully catered in house with award-winning menus featuring everything from Modern-day fare to traditional New Orleans classics to Old World Cuisine.
We use top-quality ingredients all creatively and attractively displayed by our staff of in-house chefs.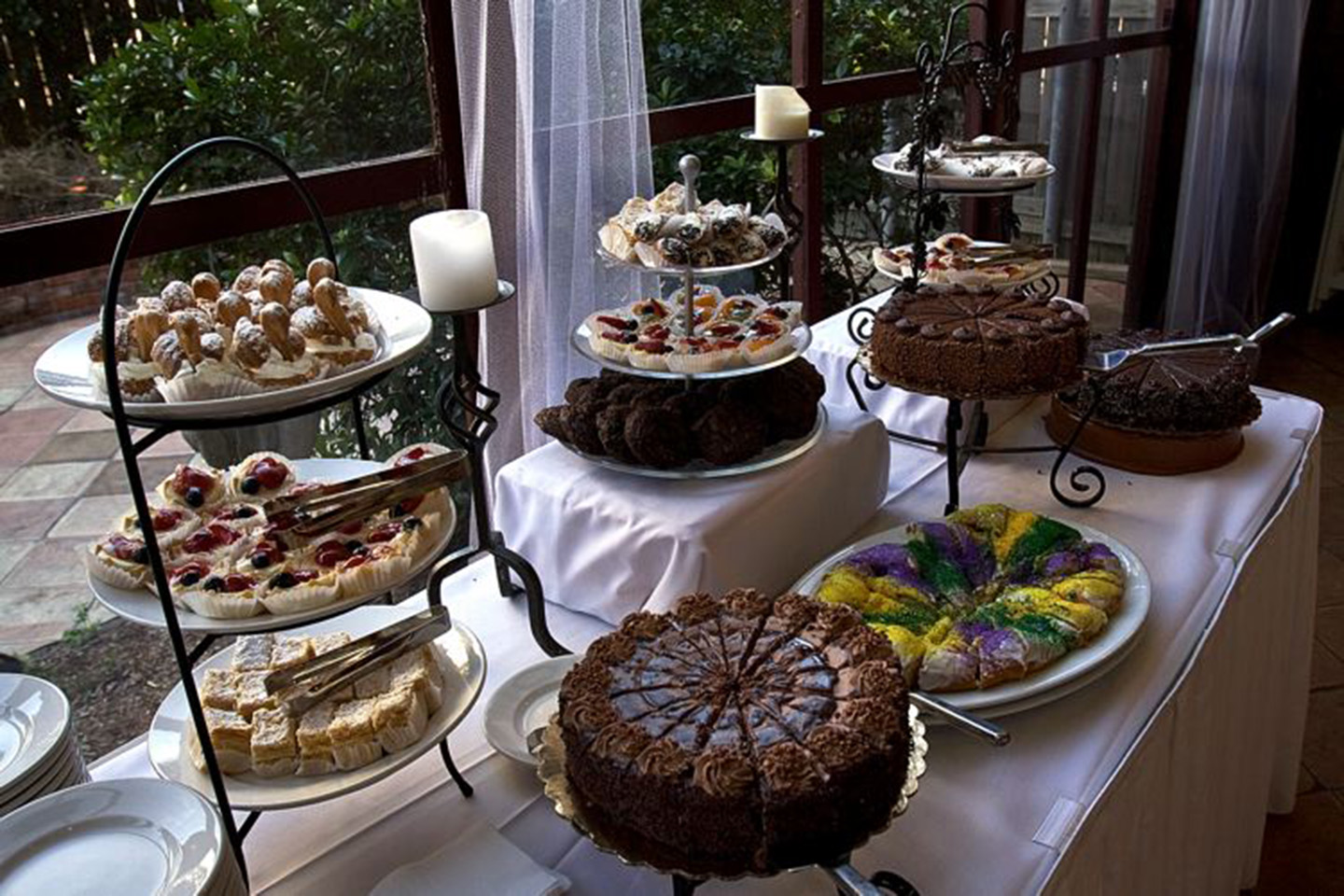 Wrought-iron candlesticks and other signature decor items further enhance the buffets. China, glass, and silver are always used on the buffets.
Our all-inclusive packages include an open call-brand bar, hot and cold hors d'ouervres both passed and stationed, as well as all tables, chairs, and white linens.
Atrium Ceremony at Rosy's Jazz Hall
Rosy's Jazz Hall at Night
The view from Tchouptoulas St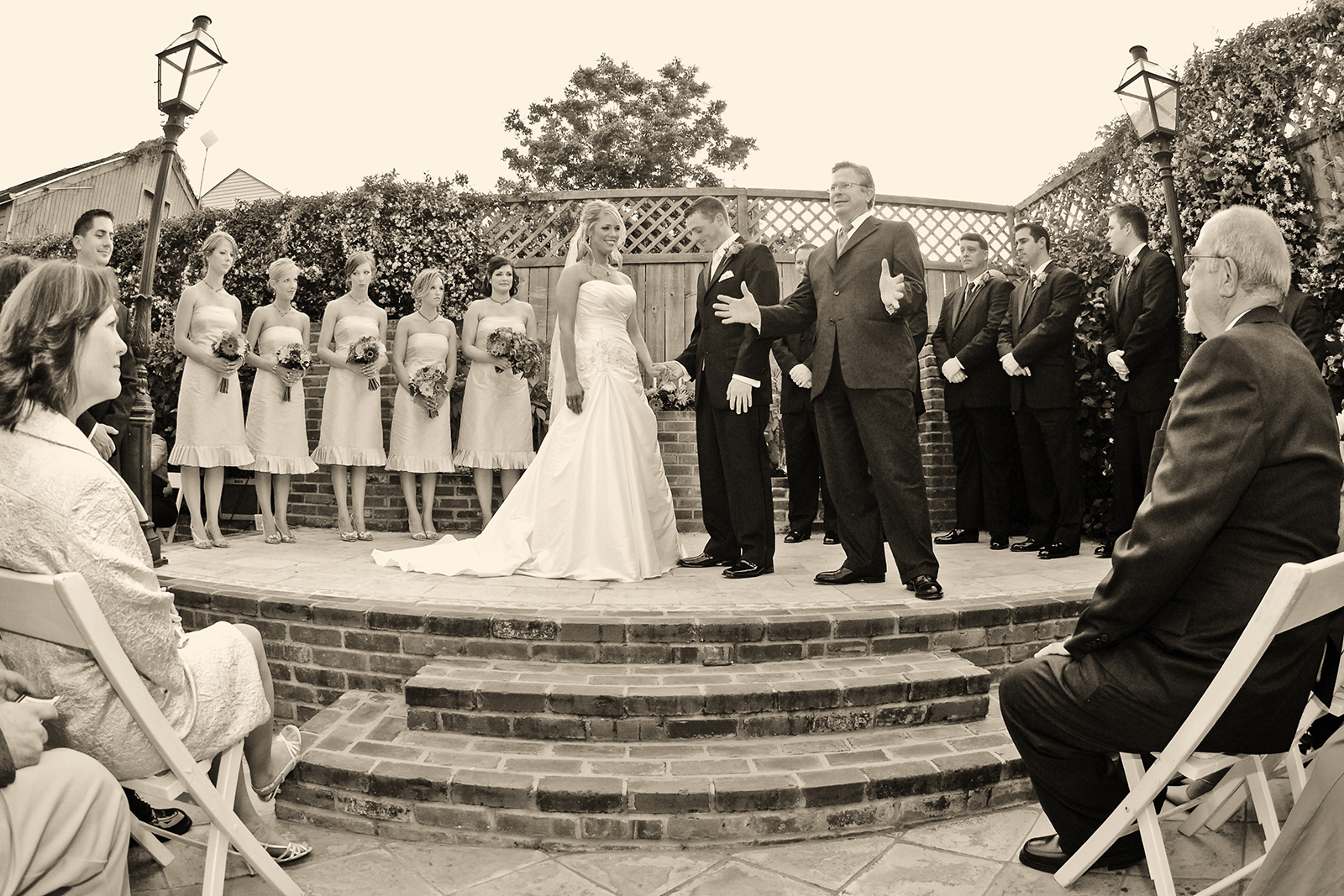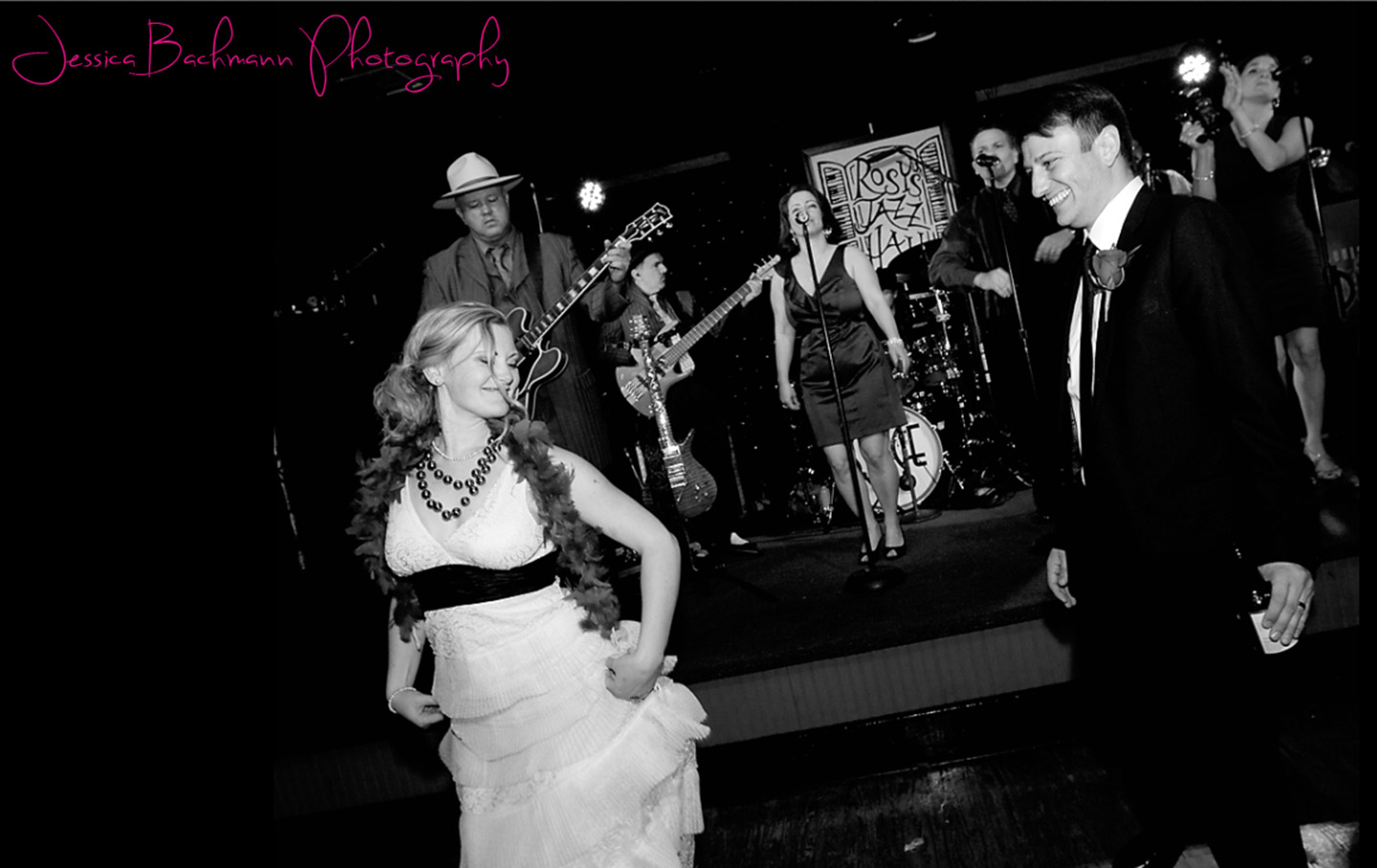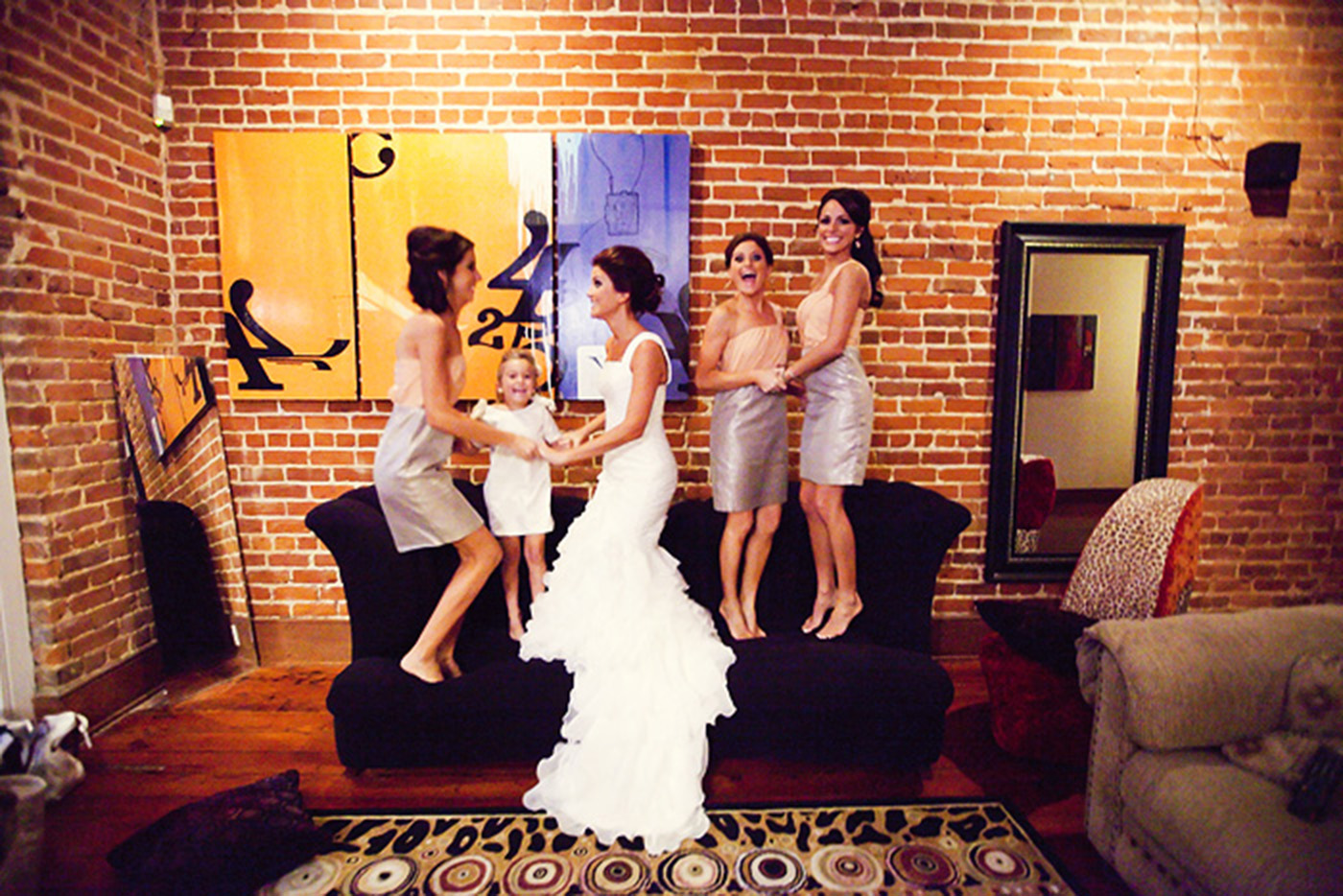 Courtyard Ceremony at Night
Our Story
Originally built in 1855, Rosy's Jazz Hall is a building with many stories to tell—it has been a residence, a neighborhood bar, a grocery store, and in the late 1970's, a legendary music club.
At that time, 17 year-old heiress Rosy Wilson bought and renovated the property and created the New Orleans jazz club bearing her name. For the next three years, Rosy's was host to the top names in jazz and popular music, such as Dizzy Gillespie, Ella Fitzgerald, Count Basie, Stevie Wonder, and many more.
In the early 1990's, it was briefly reopened as a sports bar but later remained empty and unused until the building was purchased in 1998. Following another full renovation, Rosy's Jazz Hall Events and Catering opened in 1999 and has since become a popular location for Legendary New Orleans Events, including Wedding Receptions and Ceremonies.